Designers and Builders of Quality Panels

About Us
ECS Panels LTD. is a Banbury (Oxfordshire) based designer and producer of control panels. These can range from something as small as a panel for a beer cellar right up to a multi compressor pack for a large supermarket and all other jobs in between.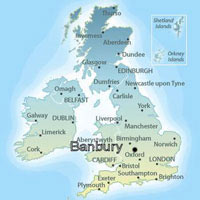 With good, practical, hands-on experience of refridgeration and its allied industries, our staff have over 60 years of experience between them in the design and installation of electrical control panels.

This means orders will always be produced to the highest standard, no matter the circumstances. All of the products produced are extensively tested and we also guarantee our work, our new after sales initiative will provide excellent support to all of our customers in the months, even years after the production has been completed.

As well as the production and after sales support we can offer installation if requested. We work efficiently and effectively working to pre defined schedules and guaranteeing nationwide delivery, all inclusive in our price.

Our number one aim is customer satisfaction and strive to make this happen in every job that we do, bar none.